Kouni gnani yli yégé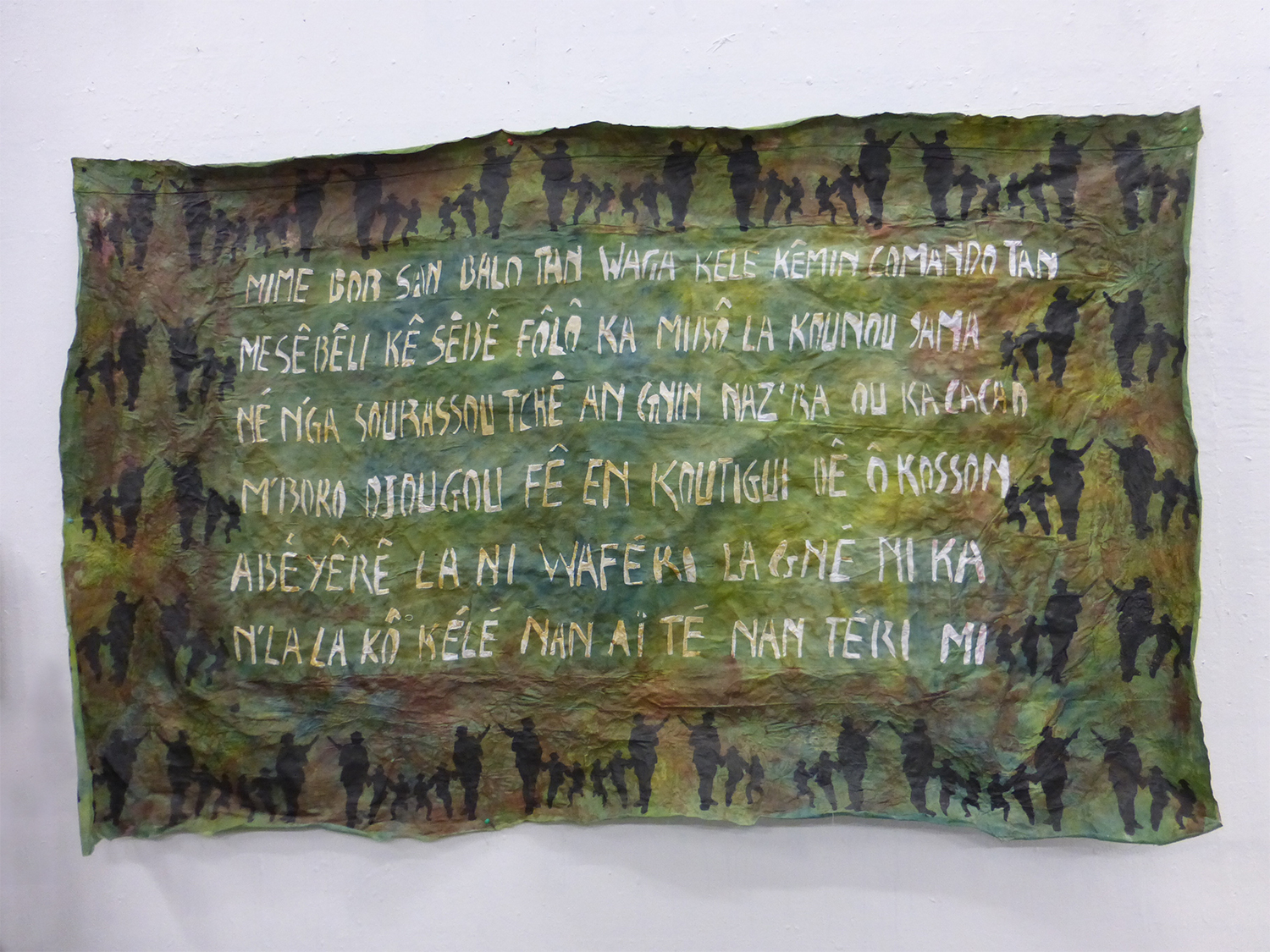 By Nadia Ogou Batik, serigraphy and installation, 2018, 225 x 125 cm
The artist's text written in African language translates Owen's last letter to his mother dated 31 Oct 1918 to show how this poet's death can resonate with contemporary wars in the world, in this case in Africa. The artist explains that she translated Owen's last letter to his mother in Sénofou, one of the sixty-five languages spoken in the Ivory Coast where Ogou was born, and which has suffered from wars for decades. The title means 'From Death into the Light'. She painted Owen's letter in Sénofou on a very stiff piece of khaki fabric previously dyed according to a traditional African technique. The stiffness is meant to evoke the discomfort of Owen and all the soldiers during cold nights in a humid cellar before battles such as the one along the canal on 4 November 1918. The letter to his mother is of importance as it recalls how much women at home suffer from the war when their sons die.