You are here
Valentine Cunningham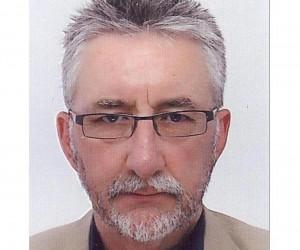 Academic Position:
CUF Lecturer and Professor of English Language and Literature
Research Interests:
19th and 20th century fiction; Spanish Civil War
Professor Valentine Cunningham was an undergraduate student of English at Keble College, Oxford (1963-66), then a graduate student at Keble (1966-69) working on a doctorate on representations of religious Dissent in Victorian fiction, which he completed as Junior Research Fellow at St John's College, Oxford (1966-69). He came to Corpus as its second ever English Literature Fellow in 1972. He's been Dean, Senior Tutor, Tutor for Admissions, and Vice President of Corpus. He's served as a Special Lecturer of the Oxford English Faculty, and also as its Chair. He was made a titular Professor of English Language and Literature in 1996. He's been a Visiting Professor at the University of Massachusetts at Amherst, at the German Universities of Freiburg, Göttingen, and Konstanz (several times from 1980 on; Ständiger Gastprofessor 1994-2002). He's also been Scholar-in-Residence at the University of Perth, Western Australia. Elected a Fellow of the Grossbritannien Zentrum/Centre for British Studies, Humboldt University, Berlin, 2013 He's lectured and given papers widely at universities in the UK and around the world (Germany, France, Spain, Portugal, Belgium, Switzerland, Cyprus, Romania, Croatia, India, Brazil, Chile, Australia, Ghana, the USA, Canada). He reviews widely for newspapers and magazines, and broadcasts frequently for BBC Radio on particular authors and on literary, musicological and cultural-historical topics.
Professor Valentine is a not infrequent judge of important literary prizes (for example, The Booker Prize, 1992, 1998; the Commonwealth Writers' Prize, 2000, 2001). He preaches occasional sermons, and plays the trumpet in various jazz combos, small, medium and large (and leads the Dark Blues Sextet).
Recent Publications
The Connell Guide to Shakespeare's King Lear (2012)

Victorian Poetry Now: Poets, Poems, Poetics (2011)